A Solution for Every Mission
UAV Solutions, Inc. (UAVS) is a proven leader in the manufacturing, testing and design of unmanned systems. UAVS systems and vehicles are manufactured to today's highest standards in our ISO 9001:2008 certified manufacturing facility.
Contract Manufacturing & Engineering
Our distinguished certifications and experience allow us to provide public and private sector customers with cutting edge unmanned technology that delivers mission critical performance.
The UAVS team has the skills and manufacturing capabilities to complete your next production or custom unmanned vehicle project. From concept development to final flight testing, our team can complete your project to your exact specifications, on time and on budget.
Additive Manufacturing

Rapid Prototyping

Milling/ Machining

Water Jet Capability

Composite Mold Machining

Composite Layup
Painting/ Finishing

Laser Cutting

Harness Manufacturing

Conformal Coating

Assembly/ Integration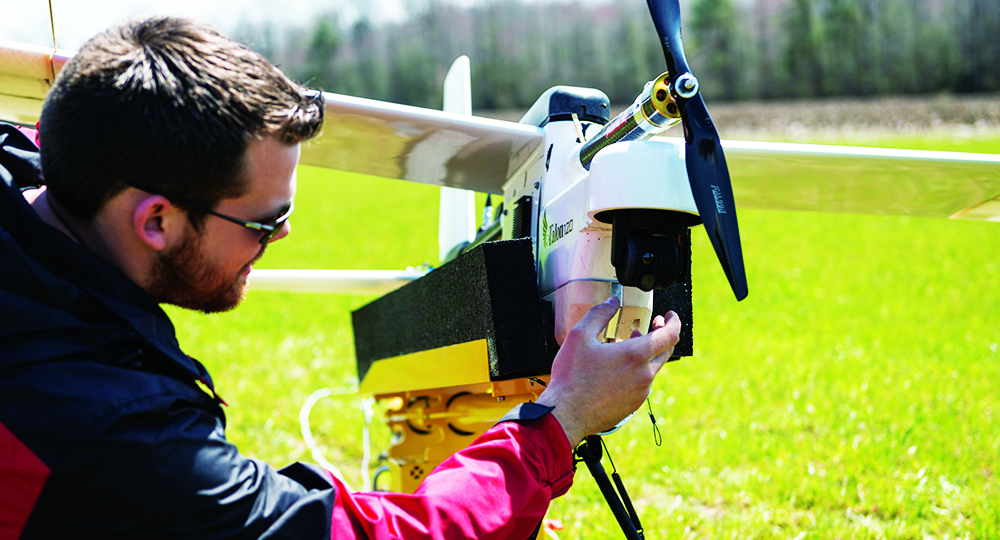 The UAV Solutions (UAVS) team offers an impressive range of skills and experience in the manufacturing, design and development of unmanned aerial systems and subassemblies.
From UAS design and construction to complete system integration, UAVS provides customer-focused quality standards to every project, whether it's for a small backpackable unit or a large 350 lb. plus vehicle.
In addition to design and construction, the UAVS team excels at customer flight tests and training. Our role as a UAV user, designer, and manufacturer gives us "big picture" vision, enabling us to fulfill customer requirements more efficiently. This often translates into the improvement of existing customer designs, increasing capability and effectiveness while providing greater affordability.