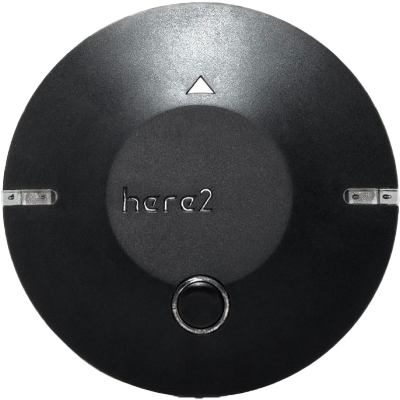 UAVS is pleased to offer the HERE2 Global Navigation Satellite System (GNSS) module.
The HERE2 keeps the lightweight form factor initially developed for the here module, and improves upon its industry-leading specifications. The HERE2 offers concurrent reception of up to 3 GNSS. The unit also keeps the -167 dBm navigation sensitivity. HERE2 also offers strong security and integrity protection with SHA-256 hash function. The module also incorporates advanced jamming and spoofing detection functionalities.
HERE2 retains the original form factor of the popular HERE module with minimal increases to an already small footprint with a 3 inch diameter (7.62 cm) and 0.66 inch (1.7 cm) depth. It also boasts customizable 5 color RGB notification LEDs that will allow for different displays.
Perhaps the most appealing update is the fact that the HERE2 also features the ability to support UAVCAN protocol that allows for more efficient, more reliable communication. UAVCAN can also allow for the freeing up of UART ports, this enabling more devices to be connected to the flight controller.
Dimensions

Diameter: 3 in. (7.6 cm)
Depth: 0.7 in. (1.7 cm)
Weight: 0.12 lbs (0.05 kg)

Operating Temperature

Minimum: -40°

f

(-40°

c

)
Maximum: 185°

f

(85°

c

)

Receiver
ROM
Navigation up to 3 concurrent

GPS
Galileo
GLONASS
BeiDou

Maximum Update rate: 10

h

z
Time to fix

Cold Start: 26 seconds
Aided Start: 2 seconds
Reacquisition: 1 second

Sensitivity

Tracking & Navigation: -167 dBm
Hot Start: -148 dBm
Cold Start: -157 dBm

Assisted GNSS

AssistNow GNSS Online
AssistNow GNSS Offline: 35 days maximum
AssistNow GNSS Autonomous: 6 days maximum
OMA & 3GPP compliant

Antennas
Signal Integrity