UAVS Ghost 60 Multi-Rotor System

UAV Solutions Inc. (UAVS) Ghost 60 Aerial Vehicle is a tactical multi-rotor design intended for missions requiring long endurance, highly-capable payloads, and secure communications. An endurance of over 56 minutes (with the included 14 oz. payload) is provided by high-power density lithium-ion cells establishing the Ghost 60 as one of the most capable backpackable multi-rotor solutions. A high-fidelity 10× optical zoom EO and 640×480 IR gimbal comes standard and is mounted utilizing a payload agnostic rail system. The payload rail system is the perfect solution for 3rd party integration such as the CONTROP USA Laser Designator Payload (has been tested & flown) and others. AES256 encrypted data links are provided and available in 1.8 GHz and 2.4 GHz bands. A point-and-click intuitive user interface allows operators to be trained in the matter of hours. Automatic video tracking and "Fly To" commands reduce the work load of operators. This system provides the ease of use and simplicity of COTS multi-rotors but with the advantages of higher endurance, unprecedented payload weight, point-and-click navigation, and encrypted data links all while being manufactured in the USA.
In 2019, the Ghost 60 System was selected by the Irregular Warfare Technical Support Directorate, IWTSD (formerly CTTSO) for their Affordable small UAS (AsUAS) program. The AsUAS system incorporates the long endurance Ghost 60 multi-rotor platform with a highly capable EO/IR ISR payload. Other main objectives include man packability, cost-effective price point, & US manufacturing. This highly successful program has delivered systems to more than ten different Special Operations Forces & Homeland Security organizations.
For more information on the Ghost 60 (AsUAS) system please contact UAVS at info@uavsolutions.com or at our corporate number: 240-456-0195
Specifications:
Length & Width: 30″
Take-off weight: 5.5 lbs.
Endurance: 56+ minutes depending on payload (w/Standard 14 oz. payload)
Payload Capacity: 14 oz. – 2 lb. depending on endurance requirements
HD 10x Optical Zoom EO & 640×480 IR gimbal payload standard
Communications: AES256 encrypted secure network communications
Communications Range: 5 kilometers LOS
Typical Operating Altitude: 50–500 ft. AGL: MSL: 10,000 ft.
Flight Modes: Point & Click vision based navigation, GPS waypoint navigation, Auto Take Off & Recovery
3-Day Backpack storage
---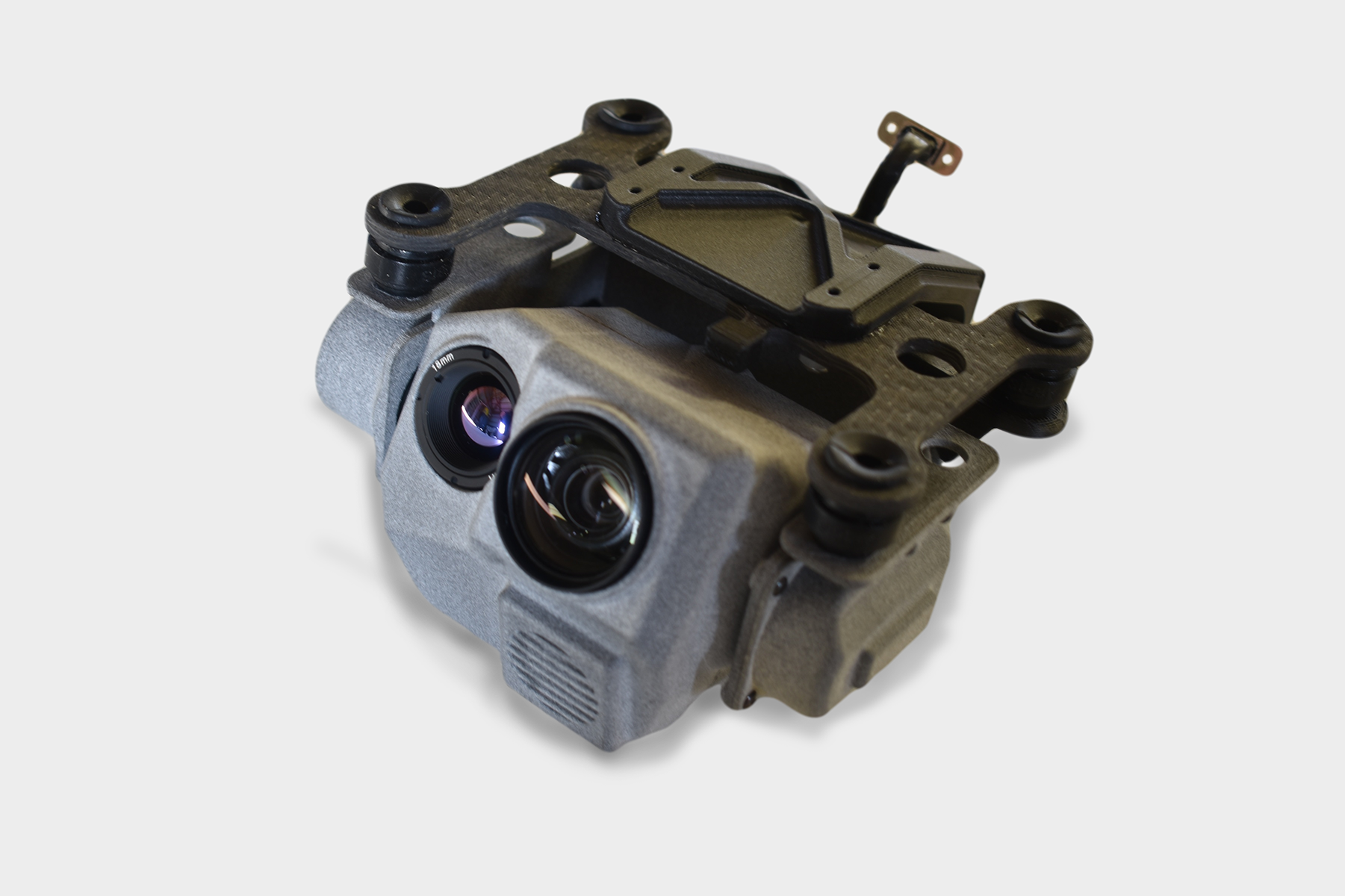 DragonView™ EO/IR Gimbal Payload
The UAVS DragonView Payload is highly capable EO/IR gimbal with mechanical and electronic stabilization and when used in conjunction with the DV software integrates operator-friendly "Fly To" functionality.
10× optical zoom HD EO camera
640×480 FLIR core with 18mm lens
Electronic & mechanical stabilization
Automatic target tracking
Under 400 grams all up weight
Cost-effective multi-rotor payload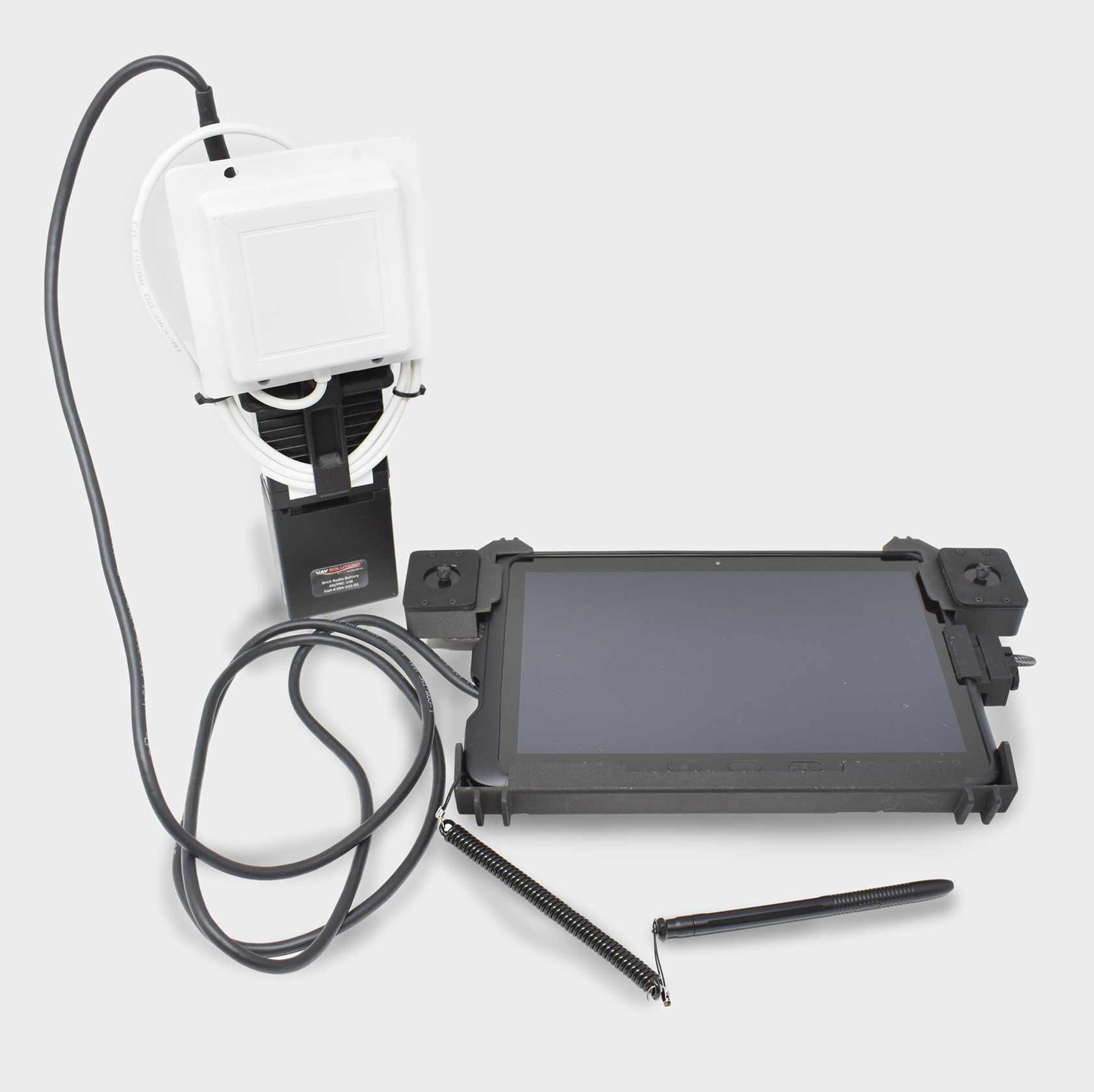 Android-Based Ground Control Station
The UAVS Ghost 60 Ground Control Station leverages a ruggedized Android tablet, removable low-profile tactical joystick, paired to a robust Pico-DDL radio wrapped into a PRC152 format brick that can use standard PRC148 batteries.
Ruggedized Android tablet with removable joystick
PRC152 format PDDL radio (1.8 or 2.4 GHz)
Operates modified QGCS with a DragonView plugin
Integrated directional antenna
Over 6 Hours of continuous battery operation
Standard PRC148 batteries